Out-of-Home In-store Supermarket Advertising
Supermarket Advertising
It's not about reaching more people, it's about reaching the right people, and for local businesses, it's the Power of Local Connections.

The power of your brand relies on your ability to focus and craft a marketing message that will convert prospects into customers.

At Adcorp Media Group all of our marketing efforts are centered around the supermarket where your local prospects go. You know your target audience, and we have them! (Unless they don't have to eat and feed their family!)



Our suite of out-of-home in-store supermarket programs include:


Your Supermarket. Your Audience.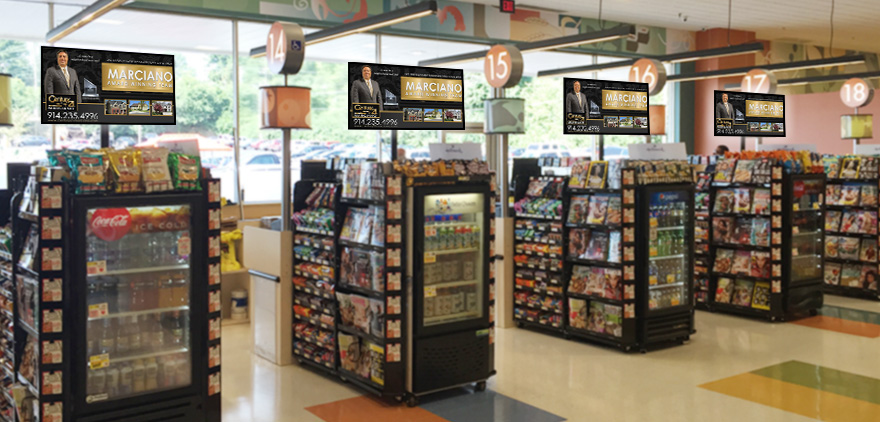 MarketVision Network
A bank of screens (anywhere from 6 to 12 HD screens) placed right at check out to deliver your message to a captive audience.
Learn More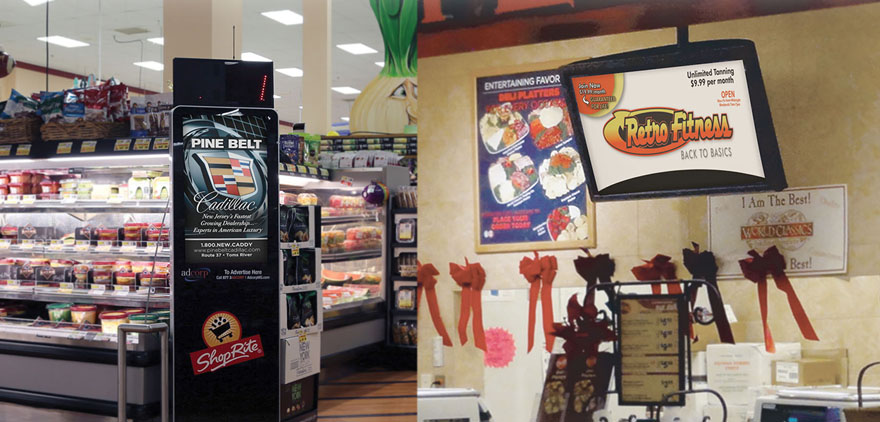 MarketVision Kiosk
Our MarketVision Kiosk program consists of 4 or 5 kiosks or wall-mounted hi-def screens strategically placed in departments that are heavily trafficked areas.
Learn More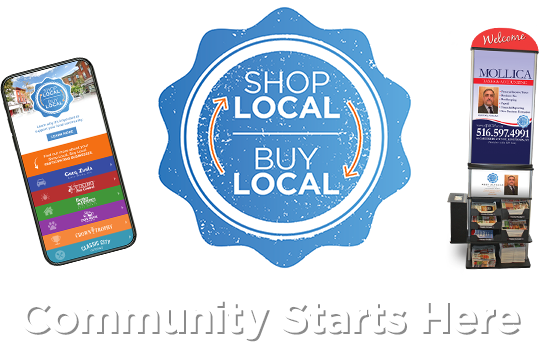 Advertise with us on any of our print or digital supermarket programs and you can choose to become one of the many local businesses in our Shop Local, Buy Local Program.

We help to bring local residents and local businesses together, in partnership, to keep their community vibrant and prosperous – what better place than in the supermarket!
Click Here to Find Out More
Adcorp Headquarters
We are a private company owned by key employees. Over the years, our team has built one of the most successful and customer driven organizations of its kind in the United States. Our growth from a start up business to where we are today offers testimony to our commitment to excellence.
Take the Tour